Posts for: March, 2016
By Richland Creek Family Dentistry
March 24, 2016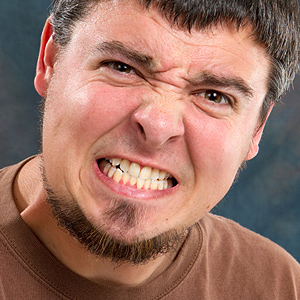 Teeth grinding and other biting habits are more than a nuisance — they can generate twenty to thirty times the forces of normal biting. Over the long term, this can cause significant damage to teeth and supporting gums and bone.
This particular kind of damage is known as occlusal trauma (meaning injury from the bite). In its primary form, the habit itself over time can injure and inflame the jaw joints leading to soreness, swelling and dysfunction. The teeth themselves can wear down at a much faster rate than what normally occurs with aging. And although less common but even more serious, the periodontal ligaments holding teeth in place to the bone can stretch and weaken, causing the teeth to become loose and increasing the potential for tooth loss.
There are a number of techniques and approaches for treating excessive biting habits, but they all have a common aim — to reduce the amount of force generated by the habit and the associated problems that result. A custom occlusal guard, often worn while sleeping, helps lessen the force by keeping the teeth from making solid contact with each other. Tissue soreness and swelling can be relieved with anti-inflammatory drugs like aspirin or ibuprofen, muscle relaxants or physical therapy. In cases where stress is a main driver, behavioral therapy and counseling may also be helpful.
Biting forces are also an issue for patients with periodontal (gum) disease. In this case even biting forces within normal ranges can cause damage because the diseased gums and bone have already been weakened. If gum disease is a factor, the first priority is to treat the disease by removing built up plaque. Plaque is the thin film of bacteria and food remnant that's both the cause and continuing growth of the infection, as well as tartar (calculus) from all tooth and gum surfaces.
A thorough dental exam will reveal whether a tooth grinding habit is playing a role in your teeth and gum problems or if it's magnifying the damage of gum disease. In either case, there are appropriate steps to stop the damage before it leads to tooth loss.
If you would like more information on teeth grinding or other biting habits, please contact us or schedule an appointment for a consultation. You can also learn more about this topic by reading the Dear Doctor magazine article "Loose Teeth."
By Richland Creek Family Dentistry
March 09, 2016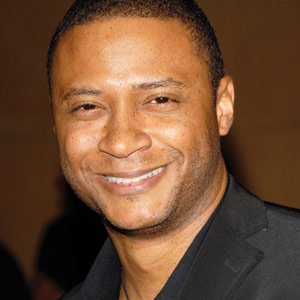 Can you have healthy teeth and still have gum disease? Absolutely! And if you don't believe us, just ask actor David Ramsey. The cast member of TV hits such as Dexter and Arrow said in a recent interview that up to the present day, he has never had a single cavity. Yet at a routine dental visit during his college years, Ramsey's dentist pointed out how easily his gums bled during the exam. This was an early sign of periodontal (gum) disease, the dentist told him.
"I learned that just because you don't have cavities, doesn't mean you don't have periodontal disease," Ramsey said.
Apparently, Ramsey had always been very conscientious about brushing his teeth but he never flossed them.
"This isn't just some strange phenomenon that exists just in my house — a lot of people who brush don't really floss," he noted.
Unfortunately, that's true — and we'd certainly like to change it. So why is flossing so important?
Oral diseases such as tooth decay and periodontal disease often start when dental plaque, a bacteria-laden film that collects on teeth, is allowed to build up. These sticky deposits can harden into a substance called tartar or calculus, which is irritating to the gums and must be removed during a professional teeth cleaning.
Brushing teeth is one way to remove soft plaque, but it is not effective at reaching bacteria or food debris between teeth. That's where flossing comes in. Floss can fit into spaces that your toothbrush never reaches. In fact, if you don't floss, you're leaving about a third to half of your tooth surfaces unclean — and, as David Ramsey found out, that's a path to periodontal disease.
Since then, however, Ramsey has become a meticulous flosser, and he proudly notes that the long-ago dental appointment "was the last we heard of any type of gum disease."
Let that be the same for you! Just remember to brush and floss, eat a good diet low in sugar, and come in to the dental office for regular professional cleanings.
If you would like more information on flossing or periodontal disease, please contact us today to schedule an appointment for a consultation. You can also learn more by reading the Dear Doctor magazine article "Understanding Gum (Periodontal) Disease."