Posts for: January, 2016
By Richland Creek Family Dentistry
January 24, 2016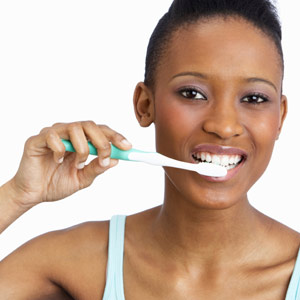 Daily personal care is essential for optimal oral health. Brushing and flossing in particular keep bacteria and acid, the main causes of dental disease, at manageable levels. But to gain the most benefit from your personal care, you need to perform these tasks effectively with the proper techniques and equipment.
For most people brushing begins with a soft-bristled, multi-tufted toothbrush with fluoride toothpaste that helps strengthen enamel. You should hold the brush at a slight angle and brush with a gentle motion to remove plaque, the main cause of gum disease and tooth decay — if you're too aggressive by brushing too hard or too long, you could damage the gums. You should brush no more than twice a day for two minutes, and at least thirty minutes to an hour after eating to allow saliva time to neutralize any remaining acid and help restore minerals to enamel.
Although some people find flossing difficult to perform, it remains an important component of daily care. Flossing once a day removes plaque from between teeth where a brush can't reach. If you need help with your technique using string floss, we'll be glad to provide instruction at your next visit. If you have bridges, braces or other dental restorations or appliances that make string flossing difficult, you might consider other options like floss threaders or a water flosser.
There are also dietary and lifestyle choices you can make to enhance your daily care: limit sugary or acidic foods to mealtime and avoid between meal snacks to reduce bacteria and acid in the mouth; drink water to keep your mouth moist, which will inhibit plaque buildup; and stop tobacco use, excessive alcohol consumption and chewing habits like clenching or biting on hard objects. Above all, be sure to visit us at least twice a year for cleanings and checkups, or when you notice abnormalities like bleeding gums, pain or sores.
Keeping your teeth and gums healthy can be done, but it requires a daily care commitment. Performing these hygiene habits in an effective manner will help preserve your teeth for a lifetime.
If you would like more information on effective oral care, please contact us or schedule an appointment for a consultation.
By Richland Creek Family Dentistry
January 09, 2016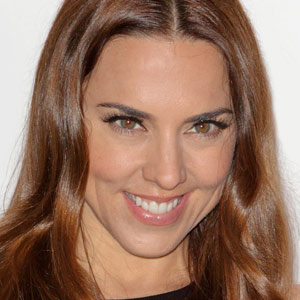 As a member of the best-selling pop group Spice Girls, Mel C (AKA Sporty Spice) enjoyed her share of musical superstardom. At the band's peak in the Nineties, the young singer's signature look featured baggy sweatpants, an assortment of tattoos, a nose stud and a gold-capped incisor, front and center in her mouth. Today, Melanie Chisholm is still singing — but now she's a mom, an amateur triathlete… and that gold tooth is just a memory. Not only that, her smile looks more evenly spaced and whiter than it did when she was referred to as the "tomboy" of the group.
What happened? In our view, it all boils down to changing tastes — plus a little bit of help from dental professionals. As the "wannabe" singer proves, there's no single standard when it comes to making your teeth look their best. Your own look is unique to you — and your smile can reflect that individuality.
For example, crowns (caps) are substantial coverings that may be placed on teeth when they are being restored. They are available in three types: gold, all-porcelain, or porcelain-fused-to-metal. The latter two are tooth-colored, while the gold is — well, shiny like gold bling. Which one is right for you? In many cases, it's your choice.
Likewise, dental veneers — wafer-thin shells that can correct cosmetic issues by covering the surface of your teeth — can be made in a variety of shades. Their hues may range from natural ivory to Hollywood white, and everything in between. What's the best color for you? Only you can say.
Some people opt for a "smile makeover" that uses small irregularities in the spacing and color of teeth to create a more "natural" look. Other folks want a perfectly even, brilliant white smile that dazzles the eye. Still others are looking to match or restore the smile they once had — perhaps even re-creating a signature gap between the teeth. As long as there are no other dental issues involved, the choice is yours.
So if you're unhappy with your smile — or if you feel it doesn't reflect the person you "wannabe" — why not talk to us about a smile makeover? Just call our office to schedule a consultation. You can learn more about this topic in the Dear Doctor magazine articles "Beautiful Smiles by Design" and "The Impact of a Smile Makeover."